Evie 1440
Maltese/Terrier mix
Female
Small (6-20 lbs)
Status: Adopted
Maltese/Terrier mix
Female
Small (6-20 lbs)
Status: Adopted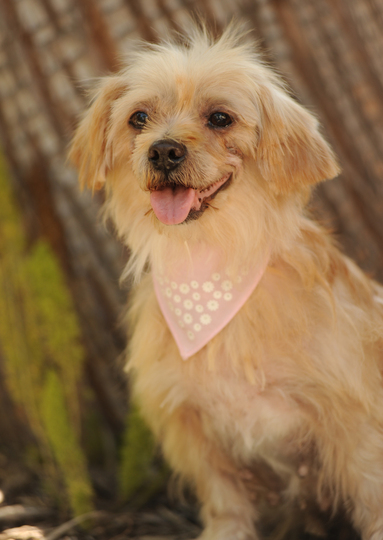 This darling terrier/maltese mix is named Evie; we think she is 8-9 years old and she weighs about 10 pounds.
Evie's tail is constantly wagging! She has the demeanor of a puppy with the maturity of a senior. She is constantly smiling and is very eager to please. She is learning to sit on command and even dances for food. She is completely housebroken.
She prefers to be the only dog or with smaller dogs. She enjoys a plethora of toys – in fact, she carries her stuffed animals from room to room following her foster family around the house. She has a zest for life and loves to go for walks!
We're delighted to report that Evie is currently in a loving and caring home. Thanks to all the wonderful friends of Muttville who helped to make this happen.