Ela 5376
Chihuahua/Terrier
Female
Small (6-20 lbs)
Status: Adopted
Chihuahua/Terrier
Female
Small (6-20 lbs)
Status: Adopted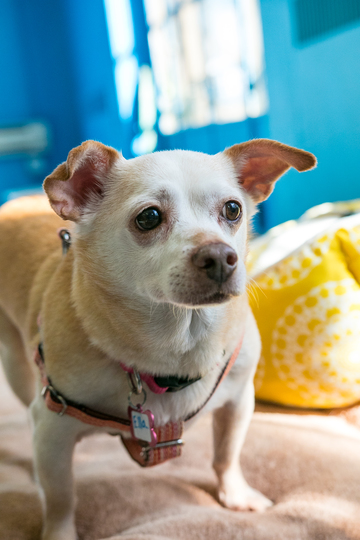 Ela is sweet, sweet, sweet!
How cute is this little senior? Ela originally comes to us from the San Francisco county animal shelter. Sadly, her owners had to surrender her due to issues with their landlord. Despite losing her home, Ela is adjusting very well and has already made herself comfortable here at Muttville. She enjoys hanging out with the other dogs, meeting new people, and going for walks. She's a quiet and gentle girl who will fit right in to your family!
Ela is 8 years young and weighs 15 pounds.
We're delighted to report that Ela is currently in a loving and caring home!