Efe 7689
Anatolian Shepherd mix
Male
Large (50-90 lbs)
Status: Adopted
Anatolian Shepherd mix
Male
Large (50-90 lbs)
Status: Adopted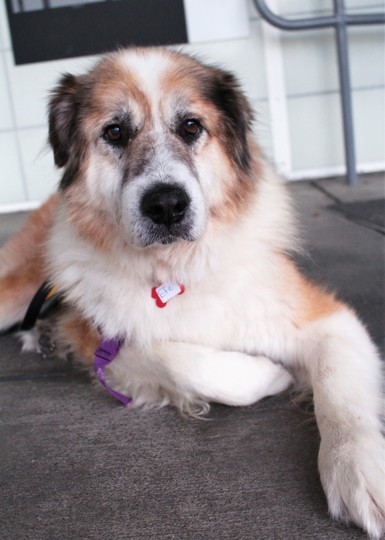 Efe is a big dog built for San Francisco living!
Have you always wanted a biggin, but you just don't think you can have a big dog in your're space? Efe is the dog for you! This intelligent, affectionate boy is the perfect big mutt for San Francisco apartments. He's been spending his days at Muttville lounging in the office of our founder, asking for belly rubs from every visitor who comes in. He is a couch potato extraordinaire! He'll still be be ready for any adventure you want to take him on one, but he is a big fan of the sofa. If you are looking for some big dog snuggles – look no further! Efe is your guy.
Efe is estimated to be 10 years young and weighs 63 lbs.
We're delighted to report that Efe is currently in a loving and caring home!