Denver 1476
Lab Mix
Female
Large (50-90 lbs)
Status: Adopted
Lab Mix
Female
Large (50-90 lbs)
Status: Adopted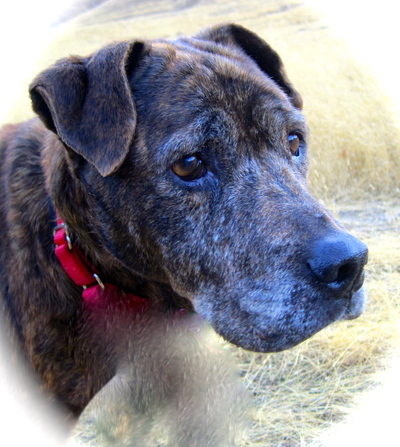 Denver was stuffed into the night drop box at the shelter – in the daytime. She was an underweight, flea-ridden and neglected girl with a sad heart and no hope. Scheduled for euthanasia, a kind volunteer stepped up and showed Denver the way to Muttville. And we are so grateful she is with us. This dog deserved to live.
Denver is good with dogs and older children.
Her back legs don't work as well as they should so she is a little wobbly. But she still loves to go for walks and can move quickly when she wants to – in her own Denver-style way. We think she is 10-12 years old.
She will do best in a home with few/no stairs and no cats.
We have her on meds for her aches and pains and she feels better already.
Denver looks forward to living life happily ever after in a special home filled with treats, comfy beds and tons of love.
We're delighted to report that Denver is currently in a loving and caring home. Thanks to all the wonderful friends of Muttville who helped to make this happen.