Daisy 4029
Beagle mix
Female
Medium (20-50 lbs)
Status: Adopted
Beagle mix
Female
Medium (20-50 lbs)
Status: Adopted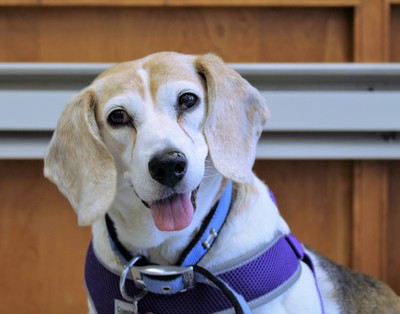 Daisy is a big, beautiful beagle that can't wait to meet you! Its clear that food equaled love in her past home, so she's ready to get back to a healthier lifestyle with lots of walks around the block and a balanced diet. Daisy gets along great with dogs of all sizes and loves to meet new people. She does well with cats too! There's nothing she wants more than to find her perfect match to spend her retirement years in.
We think Daisy is between 12-14 years young, weighing about 45 lbs.
We're delighted to report that Daisy is currently in a loving and caring home!