Terrier mix
Male
Small (6-20 lbs)
Status: In memoriam
Terrier mix
Male
Small (6-20 lbs)
Status: In memoriam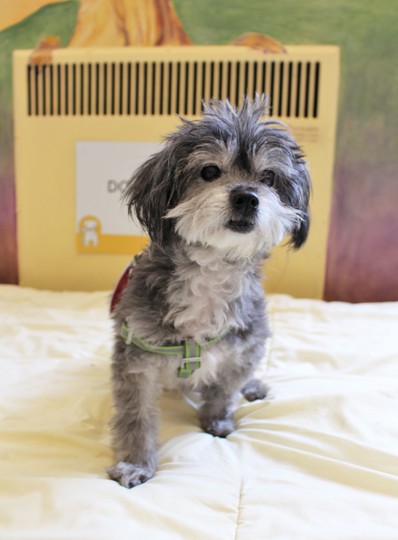 Crackers is a delicate senior pooch looking to spend his retirement years snuggled up on a warm and comfy bed right next to his favorite person. Although he can't see too well, Crackers is still a friendly and easy going boy. We're looking for a mellow home to give Crackers plenty of daily TLC and belly rubs.
We are looking for a loving fospice home for this special guy due to his lack of vision, and advanced kidney disease.
We think Crackers is between 10-12 years young, weighing around 10 lbs.
Sadly, Crackers has passed away. But thanks to wonderful friends, he spent his final days in a loving home.