CocoPuffy 4911
Terrier Mix
Male
Small (6-20 lbs)
Status: Adopted
Terrier Mix
Male
Small (6-20 lbs)
Status: Adopted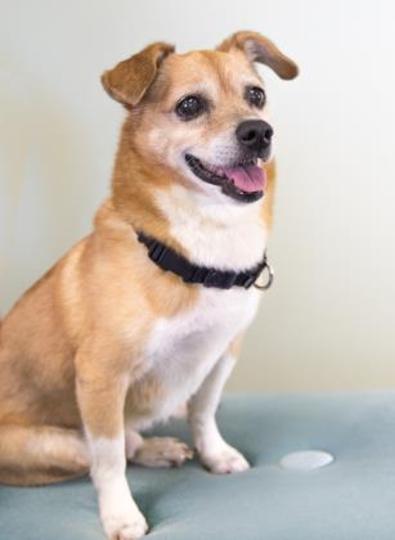 Aloha!! This handsome little terrier is CocoPuffy and he comes to us all the way from Kauai, Hawaii!
Sadly, CocoPuffy's owner could no longer take care of him, so he was turned in to the shelter. When we heard how sweet and loving he was we knew we wanted to get him on the mainland and into a forever home. Since arriving, CocoPuffy has shown himself to be a very endearing little dog. He loves running around meeting new people and making dog friends. He is a spunky pup who loves going for walks, exploring, and spending time outside. He also gets along great with cats!
CocoPuffy's fosters had this to say about him:
"We cannot say enough great things about Coco! His favorite activities include people watching from the window, snuggling on the couch, and walking around town to make new friends. He's always up for a new adventure either by foot or by car. Not only is he fun and ridiculously cute, he's an absolute breeze to take care of. He would make a great first dog – he's house trained, doesn't bark, and is fine home alone while we run errands."
CocoPuffy has so much love to give and we know he'd make an awesome best friend! He is 11 years young and weighs 14 pounds.
We're delighted to report that CocoPuffy is currently in a loving and caring home. Thanks to all the wonderful friends of Muttville who helped to make this happen.