Coco Lady
Pomeranian
Female
Small (6-20 lbs)
Status: Adopted
Pomeranian
Female
Small (6-20 lbs)
Status: Adopted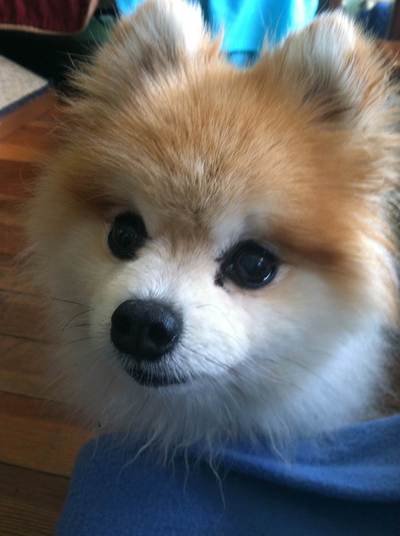 When Muttville heard that sweet little Coco Lady was about to be euthanized because of her health issues, we knew that we had to step in and save her. Since we've taken her in, Coco Lady is well on her way to being good-as-new.
We absolutely love this 12-year-old girl! She has the spirit of a lion, which matches her current haircut. She loves being with people friends, and whenever she finds a nice bed to9lie on, she spins round and round until she decides that this is the best spot to plop down.
Come meet Coco Lady and find out why we love her so much!
We're delighted to report that Coco Lady is currently in a loving and caring home. Thanks to all the wonderful friends of Muttville who helped to make this happen.