Coco 4
Labrador Retriever
Female
Large (50-90 lbs)
Status: Adopted
Labrador Retriever
Female
Large (50-90 lbs)
Status: Adopted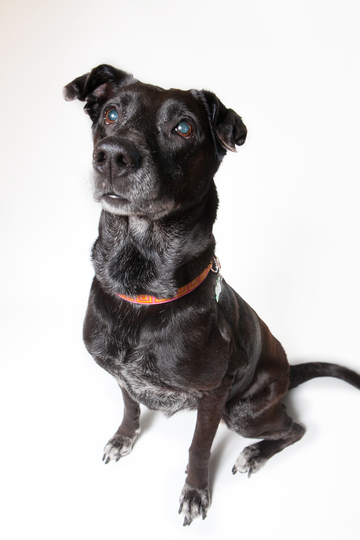 Poor Coco was brought to Muttville after her dad passed away, but you'd never know that she had something so serious to be upset about. This 10-year-old black lab is one of the happiest pooches at the Muttville HQ, always poking her head into each of the rooms to see if there are any humans to cuddle with.
Her favorite thing is to give the most amazing kisses. She usually is more than happy to settle with a kiss on the chin than a kiss anywhere else!
The moment she meets you, you'll have a friend for life. Don't you want this little lady to be your best friend?
We're delighted to report that Coco is currently in a loving and caring home. Thanks to all the wonderful friends of Muttville who helped to make this happen.