Clementine 4317
Cocker Spaniel Mix
Female
Medium (20-50 lbs)
Status: Adopted
Cocker Spaniel Mix
Female
Medium (20-50 lbs)
Status: Adopted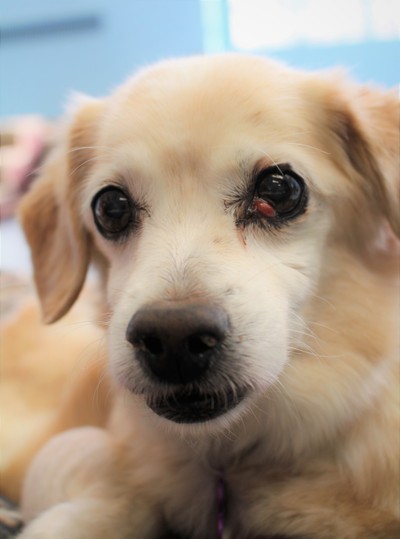 Clementine is an adorable Cocker Spaniel mix who was found as a stray in Southern California. This lucky girl found her way to Muttville when some wonderful volunteers offered her to us. Of course, we couldn't say no to such a sweet face! Clementine is simply a sweet girl. She is gentle, quiet, mellow, and enjoys being around people. Her coat is incredibly soft and she likes rolling onto her back for belly rubs. Clementine also does great with other dogs of all sizes. This sweetheart will make a wonderful addition to your home!
Clementine came to us with a giant tumor on her leg. We had to amputate her leg to save her life- but despite this dramatic change Clementine is doing extremely well and blossoming in foster care! She is still learning to get around as a tri-pod but her fosters say she re-learned how to jump up on their couch very quickly and loves going for walks!
Clementine is about 10 years young and weighs 14 pounds. Her adoption fee has been paid for by an adoring fan!
Meet Clementine, right after she arrived at Muttville
We're delighted to report that Clementine is currently in a loving and caring home. Thanks to all the wonderful friends of Muttville who helped to make this happen.