Buzz Buzz 7699
Chihuahua
Male
Toy (under 6 lbs)
Status: Adopted
Chihuahua
Male
Toy (under 6 lbs)
Status: Adopted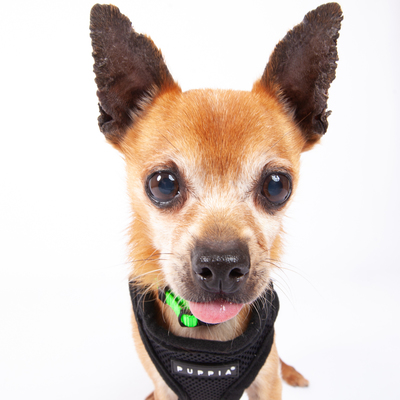 What's the buzz and who's all the rage? It's Buzz Buzz!
What's the 411 on the cutest dog around? Well, that's easy … it's all about Buzz Buzz! Buzz Buzz is a sassy little Chihuahua who has good looks for days and the sweetest little manner about him. He's a splendid companion in an adorable brown furry package, and he's perfect for cuddling and late night animated conversations. Buzz Buzz may not be able to say much, but the response in his eyes will reveal all that you will need to know. Regardless of the questions, love is always the right answer. It's furry logic! If you are all about love and having fun, this little guy is the perfect buzz … and without a hangover! Come by Muttville and meet Buzz Buzz today!
Buzz Buzz is estimated to be 8 years young and weighs 5.5 pounds.
We're delighted to report that Buzz Buzz is currently in a loving and caring home!