Butler 5300
Chihuahua mix
Male
Toy (under 6 lbs)
Status: AVAILABLE
Chihuahua mix
Male
Toy (under 6 lbs)
Status: AVAILABLE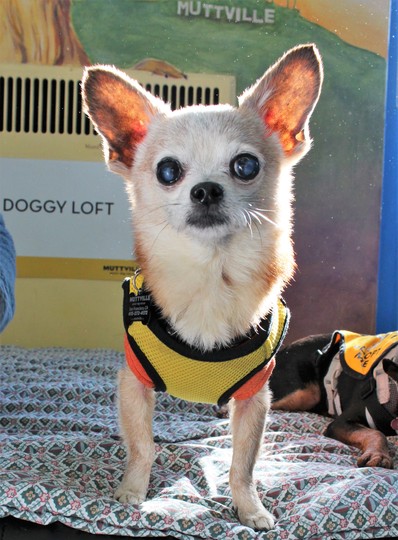 Meet Butler…at your service for all your cuddling needs!
This adorable little Chihuahua mix originally came to us after being found as a stray. As soon as he came to Muttville he made himself right at home- jumping into any lap he could find and making friend! Butler is very outgoing and affectionate. He absolutely loves people and would make the perfect companion. He is great with dogs of all sizes and very lovable! Come meet him soon!
Butler is 12 years young and weighs 5 pounds.
Butler needs a new home! Click here to learn how to adopt him.