Butch 1422
Shih Tzu
Male
Small (6-20 lbs)
Status: Adopted
Shih Tzu
Male
Small (6-20 lbs)
Status: Adopted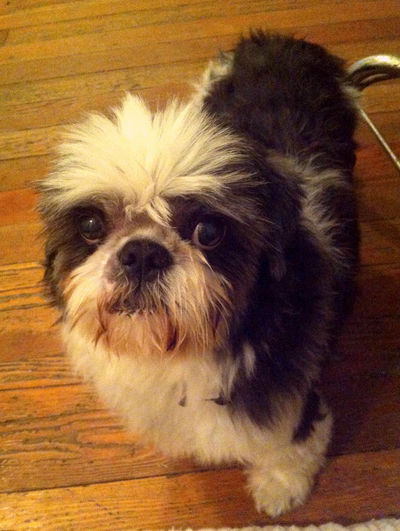 Hi my name is Butch!
I came here to Muttville with my friend, Shadow the spaniel mix, after we were rescued from a hoarding situation in the Central Valley. Both of us are still a little confused and unsure about what is going on, but since we've gotten to Muttville, the people here have been so nice to us, I get the feeling that we're in a good place.
I'm a real doll, with big "puppy dog" eyes, just the cutest face you can imagine. And I'm a really sweet guy too! I'm pretty mellow, but I love being around people and I enjoy going on walks too!
I'm still trying to get my bearings and recover from the situation that I was in previously, but I feel that I'm well on my way and I know that I have a lot of fun and joy in me that just needs the right atmosphere to come out! I'd love to find a home that's loving and affectionate, maybe even with a yard that I can wander around in and sniff everything! But I could easily be a city dog too. It doesn't matter to me as long as it's a home that will love and care for me forever!
Come meet me today and fall in love!!
We're delighted to report that Butch is currently in a loving and caring home. Thanks to all the wonderful friends of Muttville who helped to make this happen.