Buster 4326
Beagle mix
Male
Small (6-20 lbs)
Status: Adopted
Beagle mix
Male
Small (6-20 lbs)
Status: Adopted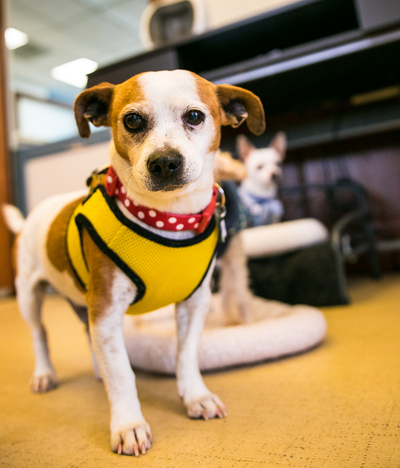 How adorable is Buster! This Beagle mix boy is quickly becoming a staff favorite with his charming personality and good looks. Buster does great with dogs of all sizes and enjoys spending his days taking naps and exploring his surroundings. He is quiet, mellow, well behaved, and will make a wonderful companion. Buster also loves people and enjoys watching what you're doing. He is affectionate but isn't too needy. All around just about the perfect little guy!
Buster is about 8 years young and weighs 15 pounds.
We're delighted to report that Buster is currently in a loving and caring home. Thanks to all the wonderful friends of Muttville who helped to make this happen.