Pekingese Mix
Female
Small (6-20 lbs)
Status: Adopted
Pekingese Mix
Female
Small (6-20 lbs)
Status: Adopted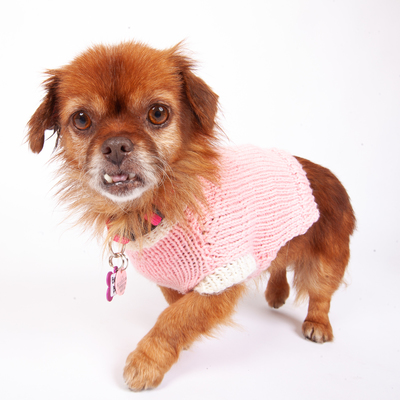 Petite, elite and soooo sweet … it's Bon Bon!
Wow! Talk about a dog that's total eye candy! Bon Bon is an adorable little Pekingese mix with copper-coated fur like butter, and the cutest little toothy grin ever! Going for walks and just hanging around have never felt as delicious as when you have this delectable little bundle of fur by your side. How sweet it is! If life is really like a box of chocolates, Bon Bon would be the candy that everybody wants. Now, don't waste your pucker on an all-day sucker! If you're looking for the ultimate in sweets, Bon Bon is the real deal! She's your just desserts! Come by Muttville and meet Bon Bon today!
Bon Bon is estimated to be 11 years young and 5.7 pounds.
We're delighted to report that Bon Bon is currently in a loving and caring home!