Black Betty 4037
Schnauzer mix
Female
Small (6-20 lbs)
Status: Adopted
Schnauzer mix
Female
Small (6-20 lbs)
Status: Adopted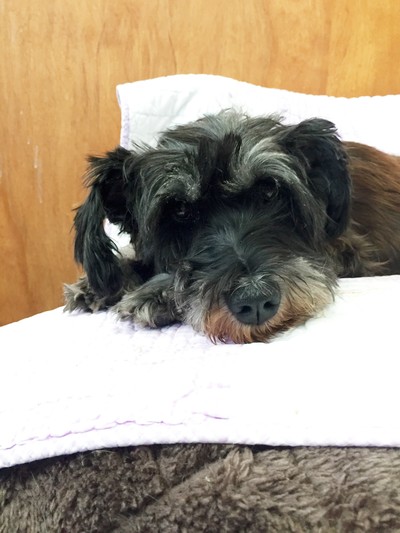 Black Betty is a sweet, sensitive and darling senior gal that can't wait to meet you! She may seem a little shy when you first meet her, but we just think that's due to all the recent changes in her life. We think Betty will warm up and show her silly side once she's in warm, loving home. A stray no longer, Betty deserves to spend her golden years getting spoiled rotten!
We think Black Betty is between 9-11 years young, weighing about 13 lbs.
We're delighted to report that Black Betty is currently in a loving and caring home!