Shih-Tzu
Male
Small (6-20 lbs)
Status: Adopted
Shih-Tzu
Male
Small (6-20 lbs)
Status: Adopted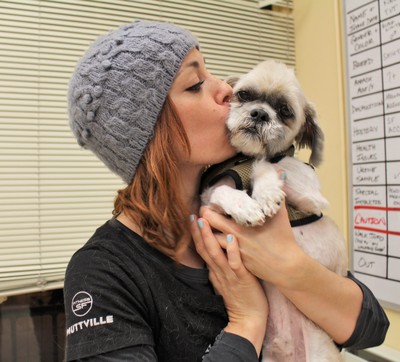 Bernie is a cute fur ball that will melt your heart as soon as you lay eyes on him. His foster mom says he's perfect, and he sure is – he is friendly and good with kids, house-trained, quiet, gets along well with all dogs, big and small, kitty cats, and loves his human friends too. He will make a great family dog! He also loves car rides to feel the wind in his hair, and he's got plenty of energy for walks.
Easy peasy, gentle boy, he dances when he sees the leash come out, so darn cute!
Bernie is 9 years old and weighs 14 lbs.
We're delighted to report that Bernie is currently in a loving and caring home!