chihuahua
Female
Small (6-20 lbs)
Status: Adopted
chihuahua
Female
Small (6-20 lbs)
Status: Adopted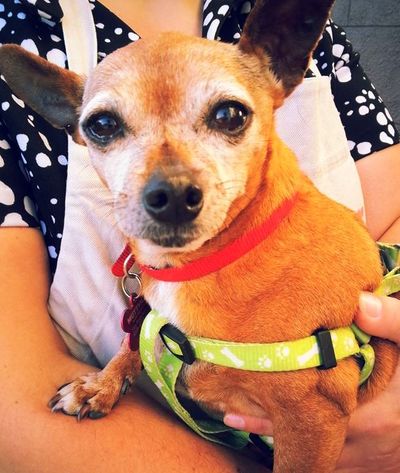 Bella is such a Great Companion! She's a sweet, adoring little gal who loves napping in the sun, sitting in your lap, and MEALTIME! She's no marathon walker but she DOES love exploring in her local dogpark. She's housetrained, doesn't mind cats and gets along okay with her foster brother although she would prefer to be your #1 buddy! Bella is about 8 years old and has many years of life and love in her, it's time she found her true love, please consider giving her a forever home.
See Bella's insightful interview w/Calvin the dog on the Dog Days Grouchy Puppy blog:
http://bit.ly/1iPtKbt #BayArea
We're delighted to report that Bella is currently in a loving and caring home!