Becky
Golden Retriever
Female
Large (50-90 lbs)
Status: Adopted
Golden Retriever
Female
Large (50-90 lbs)
Status: Adopted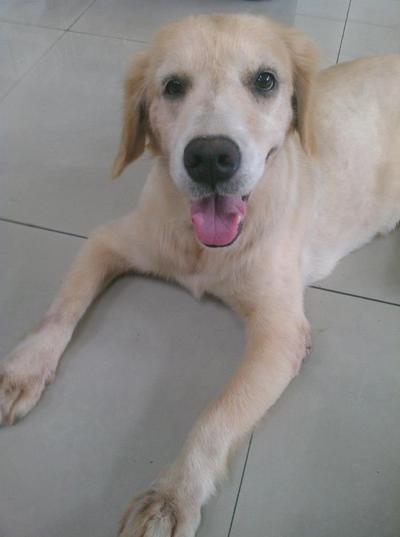 We couldn't resist her face and decided we would take in this wonderful old soul! Becky was sent to us through a Bay Area rescue that saves dogs in Taiwan.
Look at this cute golden retriever, Becky is about 7 years old and he gets along with cats and dogs and has been living in a foster home in Taiwan after she was found on the streets there. Becky is like a puppy, playful and joyful, she seems house trained and loves other dogs. She is healthy and happy and ready for her new home! What lucky person is ready to show this little girl what it's like to live the California lifestyle???
We're delighted to report that Becky is currently in a loving and caring home. Thanks to all the wonderful friends of Muttville who helped to make this happen.