German Shephard
Female
Large (50-90 lbs)
Status: Adopted
German Shephard
Female
Large (50-90 lbs)
Status: Adopted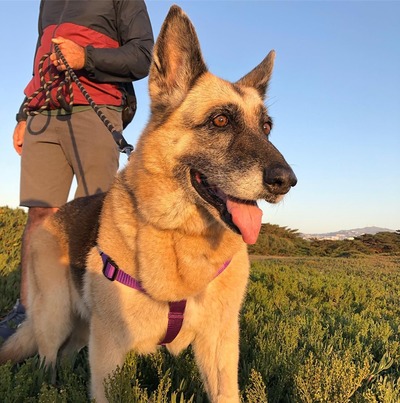 This gentle giant just got off the touring circuit with her number one rap single, "Cop Dog." Fans love the line, "If you're looking for a dog, stop your search. Cuz Awkwafina's here, straight from church. She was prayin' for an owner, and she found you. So give the girl a hug, and be her boo." Awkwafina has a sweet demeanor and wants to hear all of your favorite songs. Come meet this gorgeous German Shepherd at Muttville!
Awkwafina is estimated to be 10 years young and weighs 66 lbs.
We're delighted to report that Awkwafina is currently in a loving and caring home!