Aspen 2568
Golden Retriever Mix
Male
Large (50-90 lbs)
Status: Adopted
Golden Retriever Mix
Male
Large (50-90 lbs)
Status: Adopted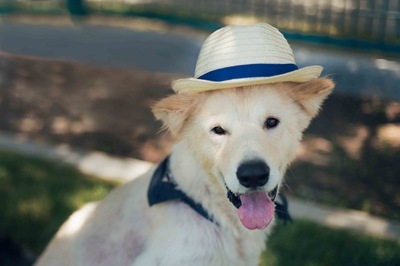 Sweet Dog. Big, handsome and kind.
8 years old but what a puppy face.
Good with both two legged and four legged friends.
Aspen is very much like a person. He likes to hang around people as if he's "one of us" because you'd often catch him looking at the person talking as if he's listening. Needless to say, he's very smart, knows the command "sit" and "down". Oh, and he LOVES food!
Aspen is 8 years old and weighs 68 pounds.
We're delighted to report that Aspen is currently in a loving and caring home!