Abigail 1367
Terripoo mix
Female
Small (6-20 lbs)
Status: Adopted
Terripoo mix
Female
Small (6-20 lbs)
Status: Adopted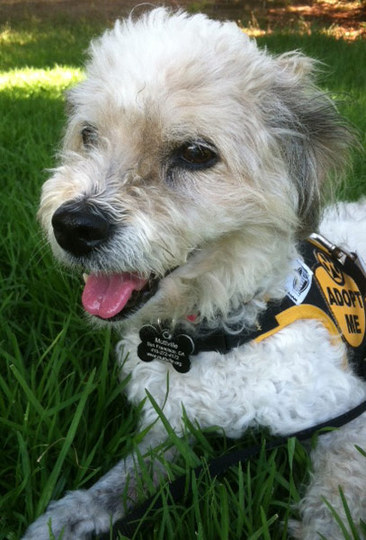 Abigail loves the finer things in life – fine dining, sleeping in her own fancy bed and eating delicate chocolate (caffeine-free). She didn't come up from nothing by being plain.
Found wandering the streets of Petaluma, Abby was a mess. Her hair was so long she couldn't hardly see or walk, her nails were severely embedded, she had lacerations on her body, and she had a gaping sore below her eye. But you'd never know it looking at her now.
She's a 15 pound, 8 year old looking to mingle. Although she's initially a bit shy, she'd love to come play, cuddle and be fancy with you!
From her foster Mommy:
She would probably do best in a home without kids and without cats. She bonds quickly, attaches and is very curious. She loves to follow me around the house, curl up on top of me and cuddles in bed. Like most dogs, she loves to go for walks, she stays close and loves the car!
We're delighted to report that Abigail is currently in a loving and caring home. Thanks to all the wonderful friends of Muttville who helped to make this happen.