2020
Bay Guardian Best of the Bay 2020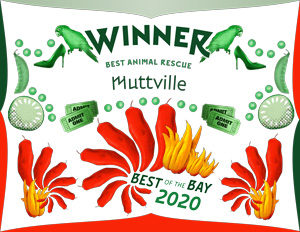 We are thrilled to be recognized Best Animal Rescue by the 45th annual Best of the Bay Awards!
2019
Bay Woof's Beast of the Bay 2019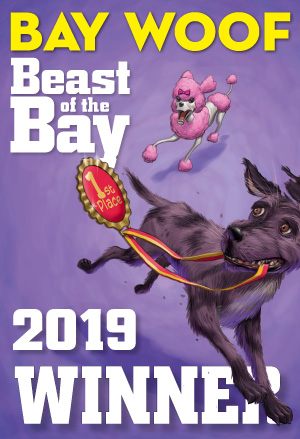 We are honored to receive four "best" awards from the readers of Bay Woof in their Beast of the Bay 2019 awards:
Best Online Adoption Site
Best Shelter & Rescue
Best Humane Organization or Shelter - San Francisco
Best Canine Cause - San Francisco
Thanks to The Grey Muzzle Organization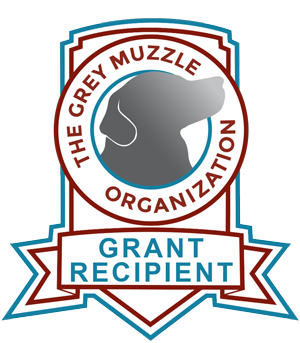 We are thrilled to announce that we were selected by The Grey Muzzle Organization to receive a grant! Grey Muzzle helps at-risk senior dogs by providing funding and resources to animal shelters, rescue organizations, sanctuaries, and other non-profit groups nationwide to help them improve their ability to provide care, comfort, and loving homes for old dogs.
The new grantees were selected from among 236 applicants, and we are honored to be among them. The money was awarded to help our hospice program. Thank you, Grey Muzzle!