SATURDAY, MARCH 13
Art (Dog) Walk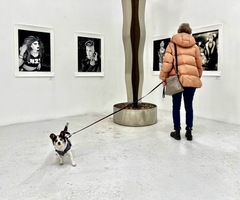 Living Green Gallery
1485 Custer Avenue San Francisco
CA 94115 map
10:00AM - 2:00PM
Straight Lines and Faces are Illusory is a show of photography by Randall Whitehead. Complimentary libations for people and treats for pets!
There is plenty of free parking and the venue is right off the 3rd Street T-Line. This is a COVID-compliant space.
A portion of all art sales will be donated to Muttville.