Muttville is fortunate to have an active, all-volunteer board of directors whose members devote much time and expertise to the organization.
Rhonda Vitanye, President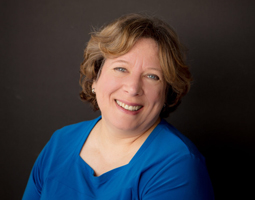 Rhonda Vitanye joined the Muttville board of directors in January 2016. She adopted her first senior dog Roxie in 2008 and now shares her home with Abby, a lab mix rescue.
She is a former Managing Director of Barclays Global Investors (BGI), where she held senior roles in portfolio management and investment strategy within the firm's quantitative active management business. She received a Master of Arts in Law and Diplomacy from The Fletcher School and a BA with high honors from Tufts University, where she majored in economics.
Doug Vetter, Vice President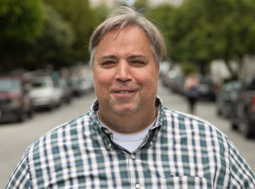 Doug Vetter joined the Board in April of 2015, about 18 months after meeting and adopting Pappy – a lovable, one-eyed Chihuahua – from Muttville.
Doug is a transplant from the East Coast, coming to California in 2007 for a job in the Apple Legal Department. He is currently Vice President & Assistant Secretary, managing the groups that provide legal support for all of Apple's products and offerings, as well as Apple's HR Law function.
Doug graduated from St. John's University in New York in 1988, and from the St. John's University School of Law in 1991.
Tracy Nakano, Treasurer
Kevin Nishioka, Assistant Treasurer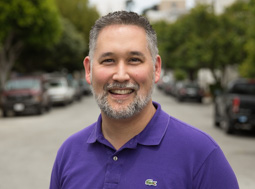 Kevin Nishioka has served on the Muttville board since the Fall of 2012.
In 2010, he and his husband Ben adopted Henry, a lovable miniature Schnauzer mix.
He is the Vice President, Tax at Alexander & Baldwin, Inc. and was previously an asset management tax partner in the San Francisco office of PricewaterhouseCoopers LLP. Kevin is a graduate of CSU, Sacramento and is a CPA.
Patty Stanton, Secretary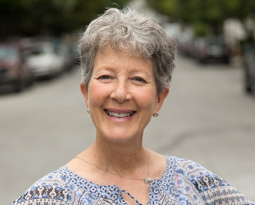 Patty Stanton adopted the perfect Muttville dog in 2008. Frankie was her inspiration for volunteering for Muttville soon after.
With a career in radio that included stints as a producer and account executive for stations including KGO, KOIT and KFOG, Patty stepped in to help Muttville with public relations and development, and she joined the board in 2011.
She graduated from American University in Washington, D.C. Patty fosters Muttville seniors and now enjoys her third Muttville adopted sweetheart, Molly, a black 14-year-old cockapoo.
Don Dickerson
Jessica Gilmartin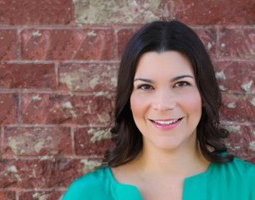 Jessica Gilmartin joined the Muttville board in 2019. She is so excited to help really good dogs find their forever homes, in honor of her beloved retriever, Cassie, who was with her family for 10 years.
When she's not volunteering at her children's school, Jessica is the Chief Marketing Officer for Honor, a company changing the way we care for older adults. Before joining Honor, she was in marketing at Google and co-founded and sold Fraiche Yogurt, a chain of Bay Area yogurt stores. Jessica has an undergraduate degree from Cornell University and an MBA from the Wharton School of Business.
Jane Goldman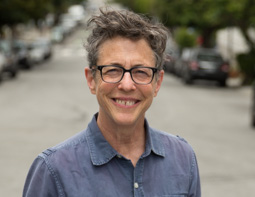 Jane Goldman has been on the Muttville board since its inception and served as board president for four years.
She loves hanging out with her Muttville and SFSPCA dogs Migsy and Georgia.
Jane is a producer of media of all sorts. Previously, she worked for the Industry Standard, New York, Wired, Rolling Stone, and is the author of various screenplays. Before starting The Obvious, she founded the James Beard- and Webby-award-winning CHOW (now part of CBS Interactive). She's a graduate of NYU film school and Stanford law school.
Kerry Hopkins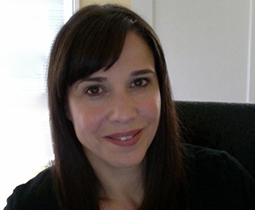 Kerry Hopkins joined the Muttville board in Fall 2016. Kerry first began volunteering with Muttville in 2013, when her beloved Corgi-Lab mix, Sin, was 15. Sin brought joy to Kerry and her partner, Mark, until she was 18 years old. They now share their home with Jackson, a Husky-Mini-Poodle mix rescue.
Kerry is Vice President, Legal for the video game company Electronic Arts, where she oversees litigation, IP and government affairs. She graduated from New York University with a degree in Journalism, and received her J.D. from University of San Francisco School of Law.
John Lake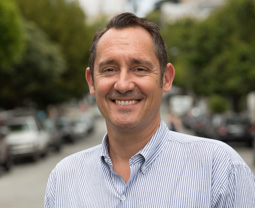 John Lake joined the Muttville board in Spring 2016. He and his husband, Chris, have supported the work of Muttville for many years and adopted their beautiful boy, Rocky, from Muttville in 2010.
He is a Vice President with Wells Fargo Enterprise Marketing, where he develops and drives the bank's national LGBT marketing strategy. Prior to Wells Fargo, he served for eight years as Corporate Development Director for the Human Rights Campaign (HRC), America's largest LGBT advocacy organization.
Joyce Polhamus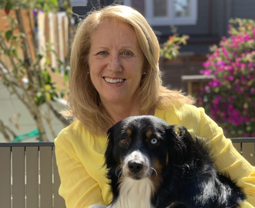 Joyce Polhamus joined the board in August 2019. After the passing of her beloved 16-year-old Aussie Emma, she now spends her days with Quinn, a young mini Aussie. As an architect with over 30 years of experience designing senior living and healthcare facilities, she hopes to merge her passions — senior living and senior dogs — to contribute to the Muttville community (both hands and paws included).
She currently leads the San Francisco office of SmithGroup and serves on their Board of Directors. She is licensed in six states, a Fellow of the American Institute of Architects, EDAC and LEED certified, and a graduate from UC Berkeley in Architecture.
Myra Rothfeld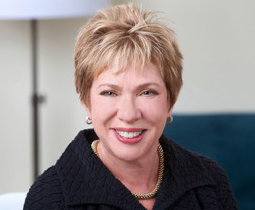 Myra Rothfeld joined the Muttville board in 2016. She and her husband Richard are new, first-time dog parents of Sammy and are overwhelmed by the joy that he brings every day! Myra is an active community volunteer, having recently served 6 years as a member of the JVS Board and as Chair of its Marketing Committee. JVS is San Francisco's leading skills-based training and job placement agency serving long-term unemployed, displaced and low-skilled workers. Myra is a dynamic financial services marketing leader with over 30 years of notable business accomplishments in building and growing major brands and product lines. Her background includes senior marketing roles at Schwab, AssetMark, Citibank and American Express. A native New Yorker, Myra is a graduate of Cornell University. She received her MBA from the Stern School of Business at NYU.
Rachel Shay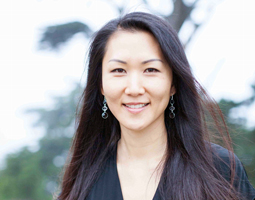 Rachel Shay has been a Muttville volunteer since 2018 and joined the board in 2019. She and her daughter, Mia, wanted to share their love of dogs and started working the weekend adoptions events and the rest, as they say, is history.
A Bay Area native, Rachel was most recently Vice President of Digital Product Management at Wells Fargo and held various product management and marketing positions at Wells Fargo and Charles Schwab. Rachel is currently focused on raising her daughters (human and canine named Stella) with her husband and working with organizations like Muttville to help better the lives of animals and young adults in our community. Rachel is a graduate of University of California, Berkeley.
Jay Stowe
Kate Wheble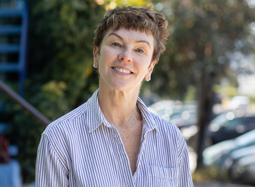 Kate Wheble has been a Muttville volunteer since 2012 and joined the board in 2016. In 2013, she and her partner Mauri adopted Bob, a Muttville pup.
When she's not busy at Muttville, or making sure that Bob has enough treats and love, Kate practices law. She has been an attorney in the trademark and copyright fields with firms in New York and California. She is currently counsel at Cooper, White & Cooper LLP. Kate is responsible for registration of the Muttville trademarks MUTTVILLE, IT'S NEVER TOO LATE FOR A NEW BEGINNING, and the Muttville logo. Kate graduated from Tufts University and Georgetown University Law Center.