Zeke 1397
yorkie
Male
Small (6-20 lbs)
Status: Adopted
yorkie
Male
Small (6-20 lbs)
Status: Adopted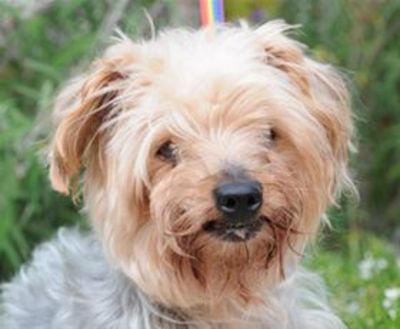 When we heard about Zeke, we couldn't believe no one had wanted to adopt him at the shelter! Look at this face, he is even cuter in person. Zeke has a wonderful outgoing personality! he is an active little guy. He is 10 years old, but you wouldn't know it!!
Zeke weighs in at 10 pounds and he is great with othe rdogs and just about everyone, Wouldn't you love to wake up to this sweet little face every day!
We're delighted to report that Zeke is currently in a loving and caring home. Thanks to all the wonderful friends of Muttville who helped to make this happen.