Winnie
mini schnauzer mix
Female
Small (6-20 lbs)
Status: Adopted
mini schnauzer mix
Female
Small (6-20 lbs)
Status: Adopted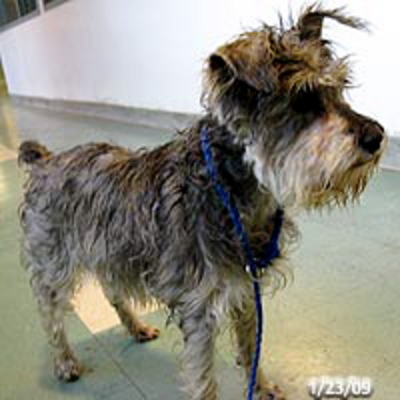 Winnie , is a darling 8 yr old schnauzer with a personality that will warm your heart. Winnie is great with other dogs and cats and friendly with everybody she meets.
She really wants to find a warm lap to cuddle up and give love. Winnie likes her walks too and is ready and able to get out and about but her favorite time is lap time. Winnie is a true sweetheart. Winnie would be best in a home with adults and older children! She is housetrained and quiet during the day.
We're delighted to report that Winnie is currently in a loving and caring home. Thanks to all the wonderful friends of Muttville who helped to make this happen.