Twinkle Toes 3732
Pomeranian
Female
Small (6-20 lbs)
Status: In memoriam
Pomeranian
Female
Small (6-20 lbs)
Status: In memoriam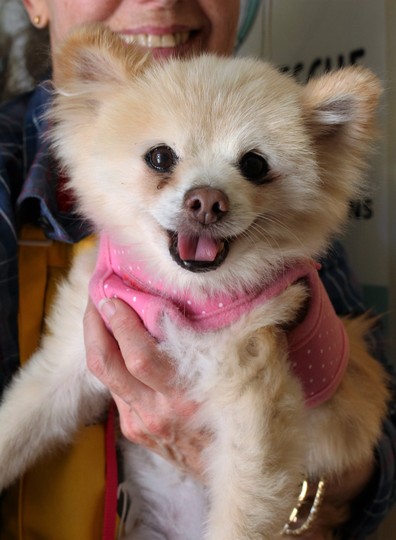 Warning: cuteness overload!! Twinkle Toes is our newest fluffball of love and she can't wait to meet you! This friendly girl loves meeting new people and other dogs. She makes friends wherever she goes! Can you believe this precious, darling dog was once a stray with no home to call her own? Good thing she's now at Muttville, where we're sure she's going to be adopted in a heartbeat! This sweetheart is simply pure perfection.
We think Twinkle Toes is 13 years young, weighing about 8 lbs.
From her loving mom:
My heart breaks to say that Willow passed away on Monday, May 29th, 2017. I miss her – there is a void in our house for sure!
She was so sweet, spunky, and always up for a good hike! She loved car rides and relaxing in the park! I hope she felt safe and loved this last year. It was my honor to take care of her and give her a comfortable last chapter of her life.
Sadly, Twinkle Toes has passed away. But thanks to wonderful friends, she spent her final days in a loving home.