Tessa 1429
Long-haired Chihuahua
Female
Toy (under 6 lbs)
Status: Adopted
Long-haired Chihuahua
Female
Toy (under 6 lbs)
Status: Adopted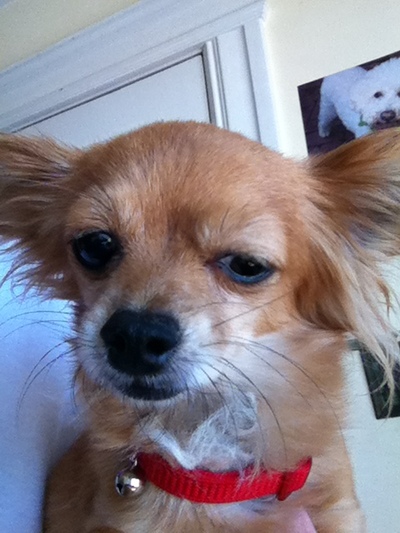 Adorable Little Tessa is the perfect companion!! She loves to go everywhere with you,and with her tiny size, she usually can!! She loves people! She also loves to play which is really fun. And when her humans come home after being gone for a little while, she does a super cute dance and squeals (quietly) with such happiness! She has a great zest for life!
Tessa is also an awesome dog to hang out with. She's super cuddly and is great at chilling out and watching TV. She's also very polite, always sitting quietly when her human is on the phone. And we've yet to hear one bark out of her!!
She sleeps through the night and will let you know if she has to go to the bathroom. We're not sure of her exact age, but for a senior dog, she's definitely on the younger side. She's already had her teeth done along with a mani/pedi, so now she's more beautiful than ever! But Tessa is more than just a pretty face, she has an amazing little soul as well!
There's no doubt that Tessa will light up any home with her energetic and loving disposition. We're looking to find Tessa a forever home that will give her the same in return!!
Come meet Tessa today!!
We're delighted to report that Tessa is currently in a loving and caring home. Thanks to all the wonderful friends of Muttville who helped to make this happen.