Teddy 1276
Pomeranian
Male
Small (6-20 lbs)
Pomeranian
Male
Small (6-20 lbs)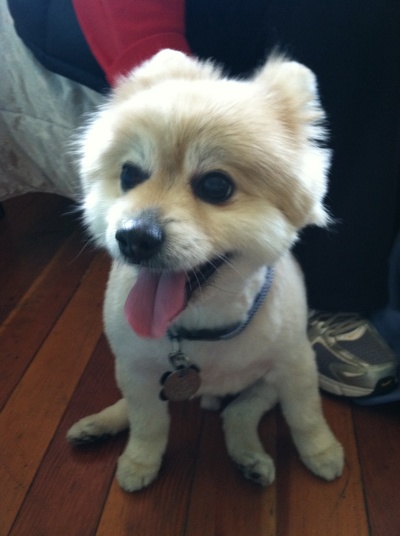 Sweet little Teddy came to Muttville after his dad passed away, but that hasn't stop this little guy from being a happy pooch. He couldn't have a more perfect name; he really is a teddy bear, always super sweet and cuddly.
This little man is a 10-year-old purebred Pomeranian. He is one of the most handsome doggies at Muttville, with his short poofy fur and big ears.
Teddy is one smart puppy and thinks he should be the leader, so we think he would do best with an experienced dog owner and preferably a home with no children. However, he absolutely loves being around people, and is constantly walking around the Muttville HQ and looking for new people to cuddle with. He gets along fabulously with all the other doggies at the HQ. And he's housebroken!!
What are you waiting for, come meet this little man!
Click here to see a hilarious video of Teddy's "Flapping Dance!"