Tag 6292
Collie/ Retriever Mix
Male
Large (50-90 lbs)
Status: Pending
Collie/ Retriever Mix
Male
Large (50-90 lbs)
Status: Pending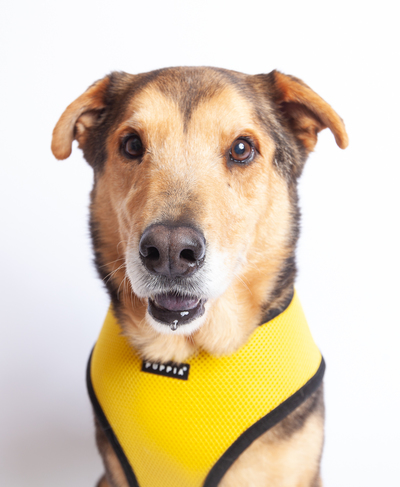 Tag…you're it!!!
Finally the dog you have always wanted has arrived! Tag is the total package and is no doubt our newest most eligible bachelor! This dreamboat may be a big boy, but he sure does think he's a teeny tiny lap dog. He will find a way to curl right up in your lap, in a chair that is way to small, or really just about anywhere to be with hooomans!!! We aren't too sure about his background, but he can be a tad shy with a lot of commotion, so we think he may be new to the city! He is a massive amount of trust in people and truly just wants to give love! This big boy won't be available for long so hurry down and scoop up this babe today!
Tag is estimated to be 7 years young and weighs 58 lbs.
Tag will be available as soon as he gets the okay from the medical team!