T-Bone 1220
Poodle
Male
Small (6-20 lbs)
Status: Adopted
Poodle
Male
Small (6-20 lbs)
Status: Adopted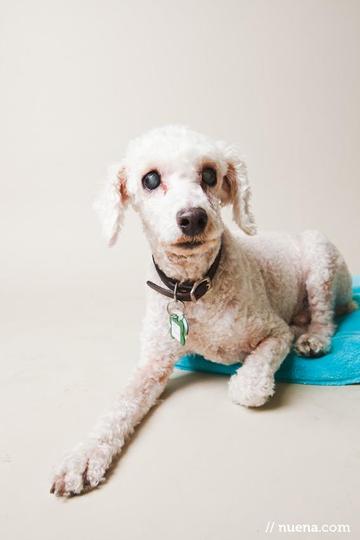 T-bone is the best little poodle boy, when he came to Muttville he was completely blind and -thanks to some wonderful donors, he was able to have surgery!! Now he has very good vision in one eye, the other was removed because it was so diseased.
T-bone has really come out of his shell, he is joyous and playful. He is house trained too.
T-bone is a cuddlier and is very exuberant for his 10 years. He weighs about 14 pounds.
To meet him is to love him!
We're delighted to report that T-Bone is currently in a loving and caring home. Thanks to all the wonderful friends of Muttville who helped to make this happen.