Sweet Tart 4878
Cocker Spaniel
Female
Small (6-20 lbs)
Status: Adopted
Cocker Spaniel
Female
Small (6-20 lbs)
Status: Adopted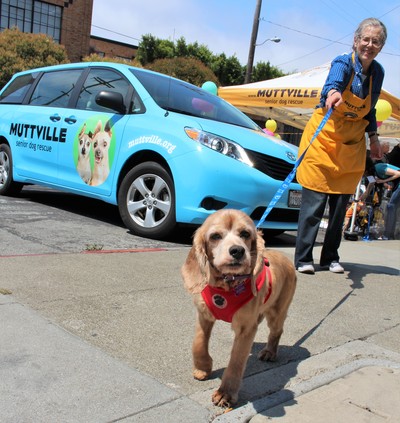 Sweet Tart is just a bundle of joy and we know she'll make wonderful companion!
This darling girl is just beyond sweet and is sure to win you over with her all-star personality. Sweet Tart loves meeting new people and stops to say hello to everyone (especially children). She is also very friendly towards dogs of all sizes and seems to love making new friends. She's up for the next adventure but also perfectly happy just exploring and spending time with people. She's just about perfect, if we do say so ourselves!
Sweet Tart is 10 years young, weighing 22 pounds.
Here's what Sweet Tart's foster has to say about this sweet girl:
Sweet Tart is sweet, mellow, calm and easy going. Her energy level is low to medium. She can just lounge around the house all day but also likes to actively sniff & explore when outside. Sweet Tart is great with my 3 dogs & is very social & likes to greet/sniff other dogs. She also got along great with my 2 cats. They all sniffed each other and her little tail was wagging the entire time. She was fine and happy to be in the same room with them.Sweet Tart's house-training is perfect! No accidents in the house (so far). She was very good with grooming (bathing, combing, blow drying, clipping hair and nails).
We're delighted to report that Sweet Tart is currently in a loving and caring home. Thanks to all the wonderful friends of Muttville who helped to make this happen.