Surprise 6515
Shih Tzu/Maltese/Poodle Mix
Female
Small (6-20 lbs)
Status: Adopted
Shih Tzu/Maltese/Poodle Mix
Female
Small (6-20 lbs)
Status: Adopted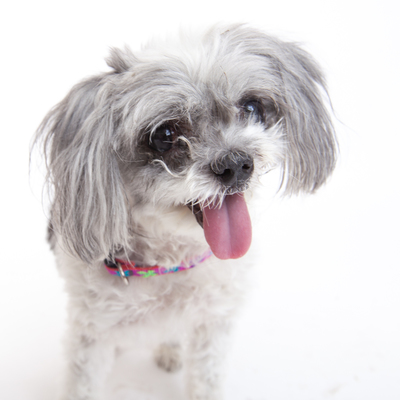 Surprise!!! We have the cutest dog you have ever seen!
Surpise is so cute she doesn't even look real! Surprise, she still has lots of living to do! In fact, she is full of energy and enthusiasm for play and general silliness, including an adorable twirl that she does when she's excited. She still has a few tricks up her sleeve to charm you day after day. Surprise loves hanging out with people and other dogs, and she's pretty much up for whatever adventure you have in mind. When you meet her, don't be surprised if it's love at first sight. We certainly succumbed to her charm the moment she walked through our door.
Surprise is estimated to be 13 years young and weighs 7 lbs.
We're delighted to report that Surprise is currently in a loving and caring home!