Spritz
pom/terrier
Male
Small (6-20 lbs)
Status: Adopted
pom/terrier
Male
Small (6-20 lbs)
Status: Adopted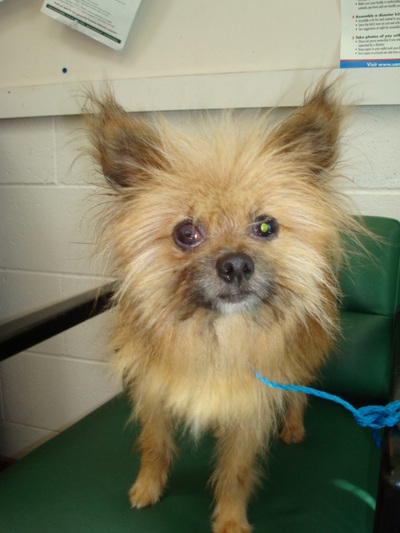 Spritz is a little raggamuffin, he is great with other dogs and loves people, too.
He came to the Oakland Animal Shelter in the night drop box. He is under treatment for an eye injury but with some gentle loving care, he should be fine. He is an active boy, about 8 years old, eager to be loved-a super guy!
We're delighted to report that Spritz is currently in a loving and caring home. Thanks to all the wonderful friends of Muttville who helped to make this happen.