Spanky 1425
Aussie Shepard Mix
Male
Medium (20-50 lbs)
Status: Adopted
Aussie Shepard Mix
Male
Medium (20-50 lbs)
Status: Adopted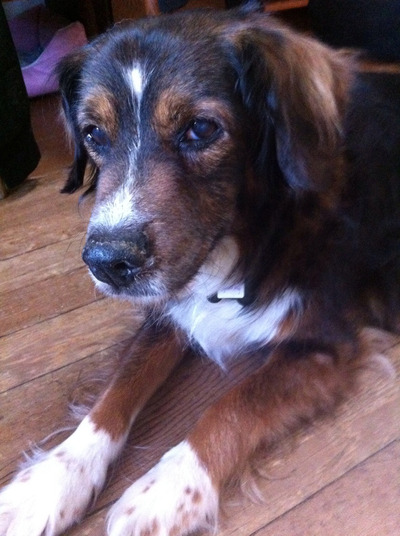 What a handsome boy our Spanky is! But that's not the extent of his great qualities! Why his owner of 14 years surrendered him to the shelter is a total mystery, as even according to them, Spanky has been the perfect dog with virtually no problems for the entire time they had him.
Unfortunately, they did not feel compelled to repay Spanky for the years of great behavior, love and companionship with care and devotion to the very end. Thankfully, Spanky is here with us at Muttville where hopefully he will find that gift from a new forever home.
At home, Spanky will be the faithful dog lying at your feet wherever you are or whatever you're doing. He doesn't tend to get over-excited about much, but he does love treats and food! He also very much enjoys going for easygoing strolls through the neighborhood. He has lived with cats and dogs without any problems.
Spanky isn't going to be the guy to go hiking or jogging with you, or play endless rounds of fetch with the kids. And he is hard of hearing. But he absolutely will be a constant friend, a sweet face that greets you everyday and very, very good boy til the very end.
Be that gift that Spanky deserves today.
We're delighted to report that Spanky is currently in a loving and caring home. Thanks to all the wonderful friends of Muttville who helped to make this happen.