Shiloh 3
Lab/Husky Mix
Male
Large (50-90 lbs)
Status: Available from another organization
Lab/Husky Mix
Male
Large (50-90 lbs)
Status: Available from another organization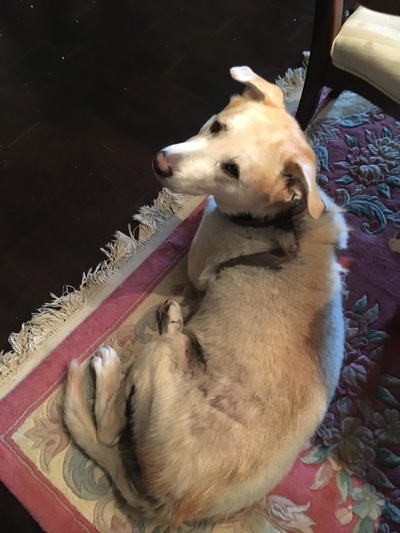 Shiloh
Male
9 years old
65 lbs
Lab/Husky Mix
Neutered
Available
Shiloh is a lab/husky mix but his personality is definitely more Lab. He loves walks, car rides, neck scratches and back rubs. He gets along with other dogs and cats and knows basic commands. Shiloh's owner took a job and had to relocate leaving Shiloh looking for a new home. He is a little protective with his food but seems to be getting better as he gets more secure. Shiloh has a big heart, is loyal and has a lot of love to share.
He is 9 years old.
Update: As of 11/16/2017 Shiloh is still looking for his new home.
This is a courtesy listing from another rescue organization. If you are interested in adopting Shiloh and want to learn more about him, please contact: Natalie Morrissey or 650 823-0821.
Posted on 01.23.17