Shadow 7
Shepherd mix
Female
Large (50-90 lbs)
Status: Adopted
Shepherd mix
Female
Large (50-90 lbs)
Status: Adopted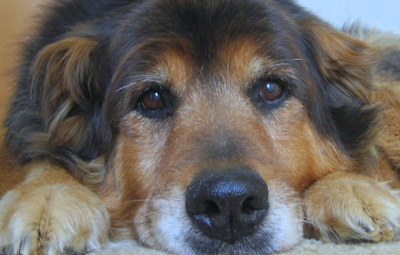 Shadow our big, beautiful lady!!
This is a really good dog – she puts up with anything and is beyond sweet. Shadow came to us in pretty rough shape, but after a good groom she came out shining and smelling great. She gets along well with other dogs and would love to cuddle and get pets all day long.
Shadow is on the heavy side so she will need to be on a slow and steady exercise regimen along with a good diet. We think she is 10 years old.
Shadow will be a wonderful addition to any home!!
We're delighted to report that Shadow is currently in a loving and caring home. Thanks to all the wonderful friends of Muttville who helped to make this happen.