Sebastian 1372
Poodle
Male
Small (6-20 lbs)
Status: Adopted
Poodle
Male
Small (6-20 lbs)
Status: Adopted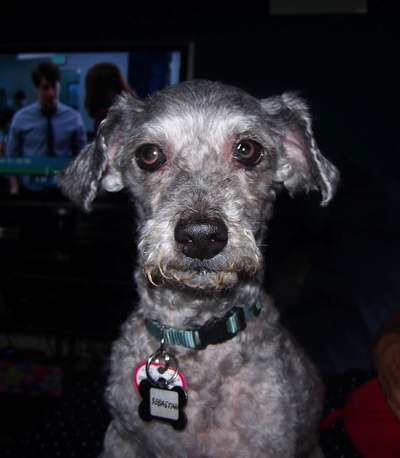 Hi Everyone, My name is Sebastian, and my life wasn't too nice till I arrived at Muttville. I was handled roughly and neglected, my fur was so matted they had to shave me, right down to the skin!
I am really cold now and wear sweaters in foggy San Francisco.
I am a poodle, a little boy, I weigh about 8 pounds and they think I am 10 years old.. since arriving at Muttville I have started to trust people and I am learning house manners. I get along with other dogs and love to be cuddled. I can get a little bit growly when handled for too long. I think I would like to be in a home with adults only, Kids just move too fast for me and I prefer a gentle touch.
I would like to be with another dog but I also bask in getting all the attention, too.
After having many teeth removed, my breath is fresh and I am getting really healthy!
Please think about taking me home, I am waiting for you!
We're delighted to report that Sebastian is currently in a loving and caring home. Thanks to all the wonderful friends of Muttville who helped to make this happen.