Border Collie Mix
Female
Medium (20-50 lbs)
Status: In memoriam
Border Collie Mix
Female
Medium (20-50 lbs)
Status: In memoriam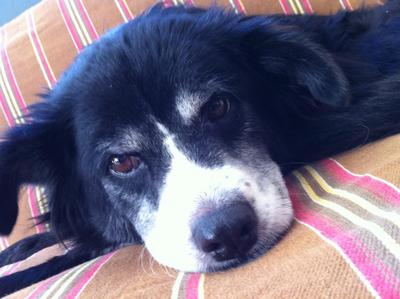 Looking for a very smart senior gal? Then meet Sassafras! She is so smart, she even picked her own name!
She is a very thoughtful, opinionated, and exceptionally intelligent lady and she will let you know what she wants! She's taking applications now, and may have a few questions for you too!
Sadly, Sassafras has passed away. But thanks to wonderful friends, she spent her final days in a loving home.