Samantha 1404
golden retriever mix
Female
Medium (20-50 lbs)
Status: Adopted
golden retriever mix
Female
Medium (20-50 lbs)
Status: Adopted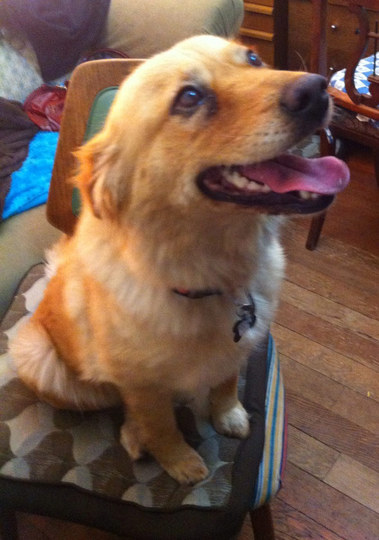 Samantha is just pure LOVE!! Just one look into her beautiful, soulful brown eyes, you can see right away all the love she has to give. She bonds quickly to her humans and can't get enough of your company.
At about 40 pounds, Samantha is the perfect size! Picture a shrunken golden retriever and that's Samantha! And at 8 years young, she has a calm and gentle disposition but still playful and full of excitement for life, especially that she's out of the shelter and here at Muttville!
But what would really make her smile is to find the loving family and a home – something she has yet to experience – where she can enjoy the love and affection for the rest of her life. Samantha loves everybody and she's great with other dogs, too!
Maybe you can be the angel who will finally give this sweet and loving girl the forever home that she so deserves!
We're delighted to report that Samantha is currently in a loving and caring home. Thanks to all the wonderful friends of Muttville who helped to make this happen.