Sadie and Buddy
Australian Shepherd
Female/male
Large (50-90 lbs)
Status: Available from another organization
Australian Shepherd
Female/male
Large (50-90 lbs)
Status: Available from another organization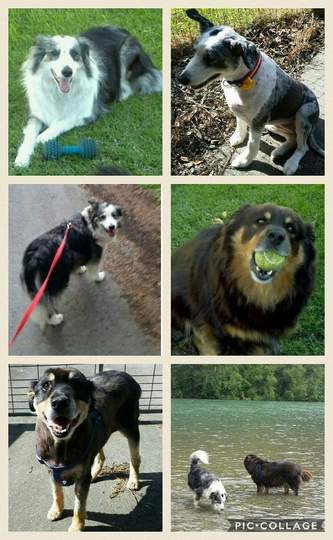 Sadie (Female) & Buddy (Male) are sister & brother. They turned 11 years old on April 28th.
Sadie is a 'people pleaser' and is very intelligent. She loves to take walks, play fetch with a tennis ball, loves to go down to the river to play in the water & play fetch with sticks, she's a great protector & is a great mouse & rat hunter!
They do chase cats and would be best with other larger dogs rather than small ones.
Buddy is everyone's friend! He's so sweet, very mellow, loves to be petted. He's a great companion who will be your best friend!
They are brother and sister but can be separated as they don't engage much together.
As of 11/13/2017 they are still looking for homes.
This is a courtesy listing from another rescue organization. If you are interested in adopting Sadie and Buddy and want to learn more about them, please contact: Nick@ nickrio@live.com or 707-617-2600.
Posted on 04.14.17