Rex
Miniature Poodle
Male
Small (6-20 lbs)
Status: Adopted
Miniature Poodle
Male
Small (6-20 lbs)
Status: Adopted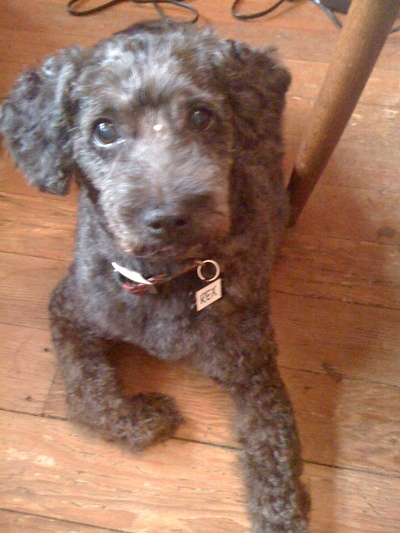 Rex, this soulful poodle boy has the sweetest demeanor. His guardian could no longer care for him and we are looking for a calm home with a gentle soul, looking for a gentle soul. He weighs about 20 pounds and is a bit shy, Rex is 11 years old.
Poor, sweet Rex. Right before he became a Muttville dog, he was filthy. His toe nails were curled up into his paws and he had hair wrapped around his bottom teeth to where you could barely see them. The groomer said that he was one of the worst cases she has seen in the 30 years of her work.
These days, Rex is looking fabulous and seems to feel a lot better. Rex is one of the kindest dogs at Muttville! He is drama-free and loves to sit at your feet. If you are looking for the ultimate snuggle buddy or your newest walking pal, Rex is the one!
We're delighted to report that Rex is currently in a loving and caring home. Thanks to all the wonderful friends of Muttville who helped to make this happen.