Quentin 1412
Poodle
Male
Small (6-20 lbs)
Status: Adopted
Poodle
Male
Small (6-20 lbs)
Status: Adopted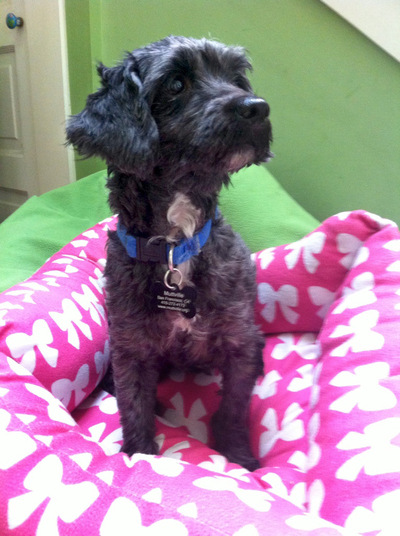 Hi there! My name is Quentin and I made it all the way to Muttville from Los Angeles! When I was surrendered by my former owner to the shelter, I was in bad shape – underfed, ungroomed and sick on top of everything else! But with the care that I've received since I've been at Muttville, I look and feel like a whole new dog and I'm just plain excited about life!
I'm super sweet and friendly with everybody I meet, and at 9 years old, I'm still full of pep! I'm a curious guy and I love sniffing and exploring around, but I also will take as much love and attention as anyone is willing to give me! If you're looking for a sweet, adorable and happy-go-lucky companion, I just might be the guy who will light up your life!!
We're delighted to report that Quentin is currently in a loving and caring home. Thanks to all the wonderful friends of Muttville who helped to make this happen.