Pippin 4325
Bichon Mix
Male
Small (6-20 lbs)
Status: Adopted
Bichon Mix
Male
Small (6-20 lbs)
Status: Adopted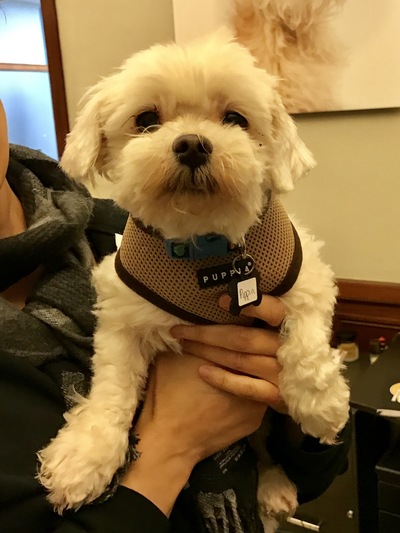 Pippin is a spunky and happy Bichon mix who can't wait to meet you! This handsome pup does great with dogs of all sizes and is very friendly toward new people. Pippin enjoys going for walks, eating chicken and rice, and lounging near the window on rainy days. Pippin would love to accompany you on all your adventures and loves being outdoors. He's truly a loving pup who will make a great companion!
Pippin in 10 years young and weighs about 10 pounds.
We're delighted to report that Pippin is currently in a loving and caring home. Thanks to all the wonderful friends of Muttville who helped to make this happen.