Papi 4313
Pit Bull Mix
Male
Large (50-90 lbs)
Status: In memoriam
Pit Bull Mix
Male
Large (50-90 lbs)
Status: In memoriam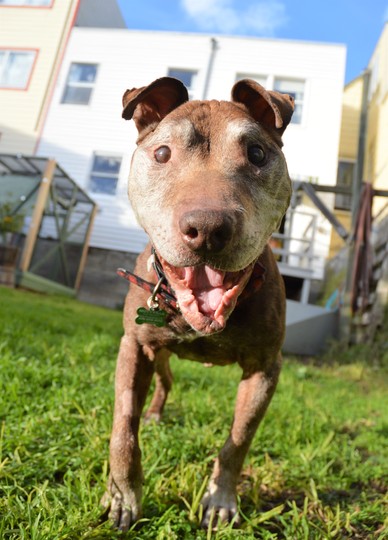 Meet Papi! This handsome senior pitty needs a loving home to spend his golden years in….just don't tell Papi he's a senior, because this spry gentleman still thinks he's a puppy! Papi loves going for walks and meeting new people. For his age, he gets around great and is still fairly active. Papi's favorite activities are going for walks, exploring, eating snacks, and playing with toys. Can you give this lovely boy the forever home he deserves?
Papi is 14 years young, weighing 42 lbs.
Sadly, Papi has passed away. But thanks to wonderful friends, he spent his final days in a loving home.