Muppett
Beagle-Aussie mix
Female
Medium (20-50 lbs)
Status: Adopted
Beagle-Aussie mix
Female
Medium (20-50 lbs)
Status: Adopted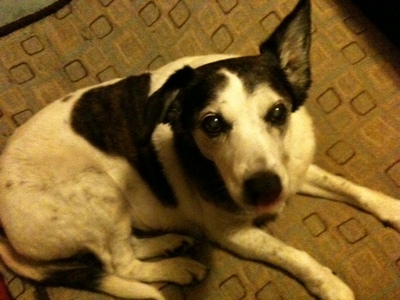 Sweet Muppett abandoned at an animal shelter in her golden years.
Muppett is a beagle-aussie mix who is very mellow and gentle.
Muppett would prefer a more quiet home, perhaps even with a senior.
She is about 11 years young and loves to go on walks and give you lots of love.
She is a quiet gentle girl. She weighs about 40 pounds; the perfect size and housebroken too!
Though she is OK with dogs outside, she would prefer to be the only dog in the home.
Muppett is a happy healthy girl and all she needs is a loving home with people she can shower with affection, is that you???
We're delighted to report that Muppett is currently in a loving and caring home. Thanks to all the wonderful friends of Muttville who helped to make this happen.