Mugsy 2
Spaniel mix
Male
Medium (20-50 lbs)
Status: Adopted
Spaniel mix
Male
Medium (20-50 lbs)
Status: Adopted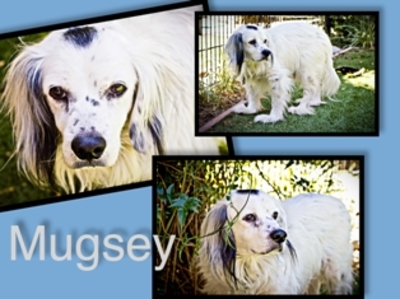 Our sweet Mugsy has been diagnosed with inoperable cancer, you wouldn't know it by looking at him, Mugsy will be in a home where he gets all the love he needs till it is his time. We are lucky to have him with us.
He came to Muttville from Sacramento and has been an absolute gentleman. Mugsy is a medium size spaniel mix with cute long ears. He is quiet and gets along with all of the dogs and humans that he meets. Mugsy is probably about 10 years old.
We're delighted to report that Mugsy is currently in a loving and caring home. Thanks to all the wonderful friends of Muttville who helped to make this happen.