Little Bear 3
Pomeranian
Male
Small (6-20 lbs)
Status: Adopted
Pomeranian
Male
Small (6-20 lbs)
Status: Adopted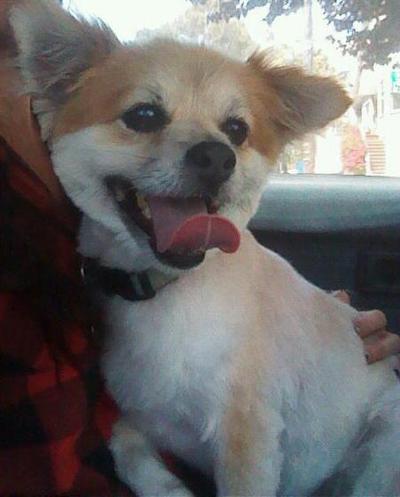 There are not enough good things to say about this cute boy!!
Little Bear the Pomeranian is at that perfect age (probably 7) when he has enough spunk to go for long walks/hikes but if that's not in the schedule he is more than willing to just hang out.
Little Bear is great with other dogs and loves all humans after getting to know them – he will bathe you in kisses. This little guy is also quiet for the most part, not one to sit around and bark at nothing.
If you are looking for the perfect size dog to hang out and cuddle with then Little Bear is your man. He will show you his gratitude with lots of hugs and kisses.
We're delighted to report that Little Bear is currently in a loving and caring home. Thanks to all the wonderful friends of Muttville who helped to make this happen.