Lady 1407
German Shepherd Lab Mix
Female
Large (50-90 lbs)
Status: Adopted
German Shepherd Lab Mix
Female
Large (50-90 lbs)
Status: Adopted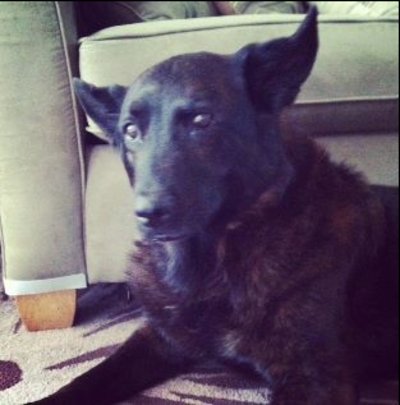 She really is the sweetest 12 year old girl, and very low maintenance. She's incredibly easy, about as much work as a goldfish.
She gets along with dogs and cats. Very gentle. She's a total love and just wants to be near us all day long. She just likes to be around her people.
She's taking medication for her arthritis which has helped her tremendously. Otherwise, this beautiful girl is in great health.
We're delighted to report that Lady is currently in a loving and caring home. Thanks to all the wonderful friends of Muttville who helped to make this happen.